Exhibition Venue
Tehran Municipality's Specialized Exhibition Center
Tehran Municipality's Specialized Exhibition Center would welcome all the visitors from all around the world.
The permanent specialized exhibition center of Tehran's municipality is located in Boostan Goftegoo (Dialogue Park) with a total area of 93,000 sqm. Its Exhibition structure is cover an area of 20,000 sqm air-conditioned halls in 4 floors and one underground floor. The exhibition centre is fully equipped with Sound System, Internet, CCTV camera system and emergency electricity system.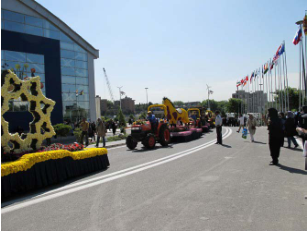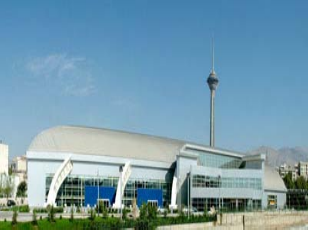 ‍‍Baharestan Hall
Which is located in the first floor, is an Amphitheater conference hall with capacity of 270 people,
equipped with modern audio and video systems. The surrounded area of the amphitheater is around
1,200 sqm which has 2 elevators for cargo and visitors to upper floors.‍‍
Tehran Hall
This hall with 2,113 sqm is the biggest exhibition hall of the dialogue center located at the ground
floor. Tehran hall with 23m height and column free in the main exhibiting parts give a unique
situation and freedom in design, allocation and construct the stands and corridors to the exhibition
organizers. This hall has to big service doors for cargo and two glassy automatic sliding doors for
visitors. Also this hall connected to the Golestan Hall through 2 automatic sliding doors.
GolestanHall
Golestan hall with an area of 2,063sqm in ground floor has 4 escalators and 2 elevators to Pardis Hall

which is in the first floor. The audio and Radio center of the exhibition center is located in this hall.
Pardis Hall
Located in the first floor with an area of 1,600 sqm. This hall is overlooking to the Golestan hall and
behind its exhibition hall the ablution and wash rooms and masque are settled.
Aftab Hall
Aftab hall is in the second floor and consisted of exhibition open area and glassy room is cover an
area of 1,700sqm.